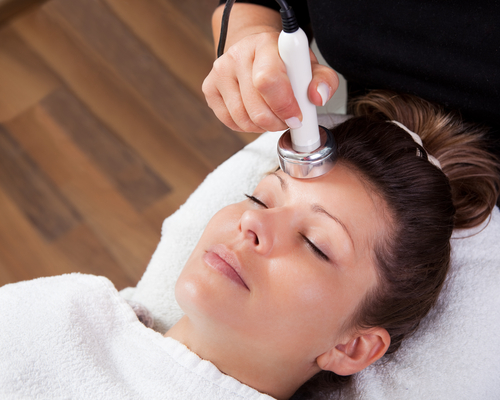 Skin rejuvenation is a popular service offered through CAROLINA SKIN AND LASER. Carolina Skin and Laser is proud to carry Obagi skin care, a wide array of enzymatic facials, medium and light chemical peels, the Cutera® xeo® with LaserGenesis, and the Lumenis® M22™ with ResurFX™ module to meet your skin rejuvenation needs.
Utilizing the combination of available therapies, multiple aesthetic facial concerns can be treated including brown spots, broken blood vessels, facial veins, fines lines and wrinkles, active acne, and scars (including acne scars). These popular treatments are often applied to the skin on the face, neck, chest and hands where aging changes are most prominent. Based on your particular skin concerns, goals, skin type, budget and acceptable downtime, we will carefully evaluate among the available options to select the ideal treatment plan for you.
PHOTOREJUVENATION
The M22™ IPL (intense pulsed light) is considered the "gold standard" for photorejuvenation. The M22™ is manufactured by Lumenis®, the company that pioneered and perfected the IPL technology. It uses a broad spectrum of light which is transmitted through a continuously cooled applicator and is selectively filtered to target melanin and oxyhemoglobin. The light penetrates the tissue and is absorbed by oxyhemoglobin when treating vascular lesions and melanin when treating pigmented lesions. The body's natural processes then clear the lesion debris, giving the skin a more even and youthful appearance.
The M22™ IPL features Optimal Pulse Technology (OPT™), a unique feature that allows uniform power to be delivered throughout the entire pulse of the IPL. In addition, advanced OPT™ makes this IPL uniquely customizable to produce more effective, safer, and more comfortable treatments. Photorejuvenation gently and gradually reverses multiple signs of aging within the skin, including texture, tone, discoloration, and pore size. Studies have found that with regular photorejuvenation, patients' skin appeared younger 10 years later than when they started.
IPL FOR ACNE
Acne vulgaris is a chronic inflammatory disease affecting the pilosebaceous glands. Sebum and epithelial cells obstruct the pilosebaceous unit and result in blackheads (aka, comedones). The bacteria Propionibacterium acnes (P. acnes) is attracted to the sebum and results in the inflammation commonly found in acne. Intense pulsed light (IPL) can be used to cause selective thermal damage of P. acnes bacteria. P. acnes synthesizes and stores porphyrins. Porphyrins can be excited by IPL light exposure to produce reactive oxygen, which attacks the cell membrane of P. acnes. In this way, IPL treatment can be used as an alternative therapeutic modality for acne patients.
The Lumenis® M22™ IPL is equipped with a special notch filter specifically targeting P.acnes to facilitate the effective treatment of inflammatory acne. This procedure is typically performed every two weeks for 4-6 treatment sessions. Remember that acne is a chronic condition and repeat treatments may be desired after a treatment session is completed.
NON-ABLATIVE FRACTIONAL RESURFACING (ResurFX™)
Non-ablative fractional resurfacing targets water in order to create small columns of thermal injury called microthermal zones. The adjacent untreated tissue allows for rapid recovery and healing of these zones, which are pushed out and exfoliated away (microscopic epidermal necrotic debris). Unlike IPL which treats superficial pigment and vascular concerns, non-ablative fractional lasers treat deeper into the skin and specifically help target collagen and elastin in the dermis.
The Lumenis® ResurFX™ uses a 1565 nm fiber laser and a very advanced scanner, which helps to protect the tissue from excess heat accumulation. This, in addition to continuous contact cooling, helps make the treatment faster, more efficient, safer and more comfortable for the patient. It can be used to treat areas on the face, neck and more. This procedure is performed after applying topical numbing cream. Treatment typically takes a little over an hour. Afterward, you may notice a slight bronzing to the skin and it is common to experience some redness and itchiness. Typically 3-4 treatments are needed.
Lumenis® ResurFx™ can also be used to effectively treat acne scarring, atrophic traumatic and surgical scars, and stretch marks.
PHOTOFRACTIONAL™ REJUVENATION
The Lumenis® Photofractional™ treatment is a complete skin rejuvenation solution that combines the photorejuvenation powers of the Lumenis® M22™ IPL (to treat pigmentary and vascular concerns in the skin) and the fractional non-ablative powers of the Lumenis® ResurFx (to improve skin texture by stimulating production of new collagen and elastic fibers in the deeper layers of the skin). By combining both IPL and ResurFX™ technologies, both skin pigmentation and texture can be treated at the same time. Patients can get total rejuvenation as these dual modalities work synergistically towards deep collagen regeneration. Stimulating new collagen production is the key to a more radiant, youthful looking skin. Typically, about 3 sessions are needed to have visible improvement in the skin texture. Optimal results are typically achieved after 3-5 sessions in 4-6 week intervals. However, you may continue to see improvements for up to six months following treatment.
LASER GENESIS
Laser genesis skin therapy is an innovative, technologically advanced way to promote vibrant and healthy looking skin in men and women. Now you can have a more youthful appearance by treating those conditions that are typically associated with premature signs of aging and sun damage, such as excessive redness, large pores, uneven texture, fine lines and wrinkles, and scarring, including acne scars. The Laser Genesis procedure has been scientifically proven to produce new collagen.
For more information on laser facial rejuvenation, schedule a free consultation with our Aesthetic Nurse today. Call us at 800-624-6575.