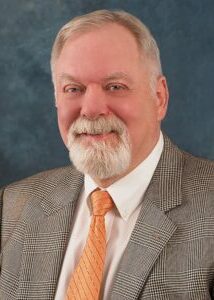 Dr. Stephen Capps specializes in the treatment of glaucoma, eye trauma and anterior segment eye disease as well as many other common issues affecting the health and well-being of the eyes. Prior to joining Carolina Ophthalmology, Dr. Capps served a wide variety of patients for many years with another local ophthalmology practice. He brings over 40 years of extensive knowledge and experience to Carolina Ophthalmology's existing group of highly skilled physicians.
Born at Camp LeJeune, North Carolina, Dr. Capps received his medical degree from the University of Arizona in 1974. He then went on to complete a surgical internship at the USC School of Medicine. Following his internship, he worked as an ER physician and an Emergency Department Director in Juneau, Alaska, before completing a prestigious four- year residency at LSU Eye Center in New Orleans, Louisiana. He eventually went into private practice in Covington, Louisiana, with a focus on no-stitch cataract surgery, glaucoma, eye trauma and anterior segment eye disease.
In the wake of Hurricane Katrina, Dr. Capps and his family eventually returned to North Carolina after their home suffered extensive damage from the storm. After many years residing in Hendersonville, he and his wife now proudly call this area home. Dr. Capps enjoys spending his free time with his family, and he is also an avid boat builder and fisherman. One of his proudest achievements is the construction of his award-winning 18-foot all-wood Louisiana Lake Skiff, aptly named "Cappseyz".