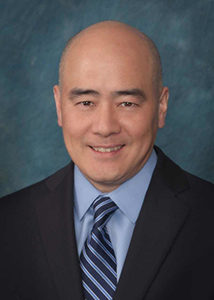 Dr. Park earned his medical degree from Albany Medical College in New York in 1996. He received his ophthalmology training at New York University Medical Center where he served as the Chief Resident. Dr. Park completed his ophthalmology training with a two year fellowship in retina and vitreous surgery at Ophthalmic Consultants of Boston and Tufts University. Dr. Park was awarded the prestigious David Doran Trager Award for excellence in surgery and the Arthur Zitrin Award for excellence in medical ethics.
Dr. Park specializes in diseases and surgery of the retina and vitreous. He has a special interest in the causes of and treatments for diseases such as age-related macular degeneration, diabetic retinopathy and retinal detachment. Dr. Park has been a principal investigator in numerous clinical research trials studying new treatments for diabetic macular edema, retinal vein occlusion and age-related macular degeneration. His experience includes a recent series of pivotal clinical trials studying the effects of Lucentis, the newest drug for the treatment of macular degeneration. Using data from his numerous studies and experience with his own patients, Dr. Park often uses combination therapies utilizing drugs and lasers to achieve optimum results for his age-related macular degeneration patients.
Dr. Park most recently served as the Director of Vitreoretinal Surgery Service at the University of Arizona in Tucson. He is board certified by the American Board of Ophthalmology.